"There's a kind of personal writing that argues for this kind of subjective..."
– Zadie Smith in The Rumpus. I tend to write like this because to quote Jo March, "This is what the newspapers want, Freidrich! Thrilling stories!", but I would actually like to let Ms. Smith know that I would personally typify my style as actually being, "I don't have children, so it's really...
"As a result, it estimates that Mexico's traffickers would lose about $1.4..."
– Legalising marijuana: The view from Mexico | The Economist (via rafer)
Letters of Note: People simply empty out →
lettersofnote: In 1969, publisher John Martin offered to pay Charles Bukowski $100 each and every month for the rest of his life, on one condition: that he quit his job at the post office and become a writer. 49-year-old Bukowski did just that, and in 1971 his first novel, Post Office, was published…
"Idleness is not just a vacation, an indulgence or a vice; it is as indispensable..."
– The 'Busy' Trap - NYTimes.com (via michaelikesit)
READ THIS YOU DUMB TWEENS. →
jakefogelnest: "I have no interest in making R-rated studio comedies with the sole purpose of entertaining teenagers. I hate teenagers. I think most of them are fucking idiots. Christ, I hated teenagers when I WAS a teenager. Besides, I will be 50 this year, so how the hell would I know what teenagers like? I make movies that me and my friends like, with actors I like working with, and on...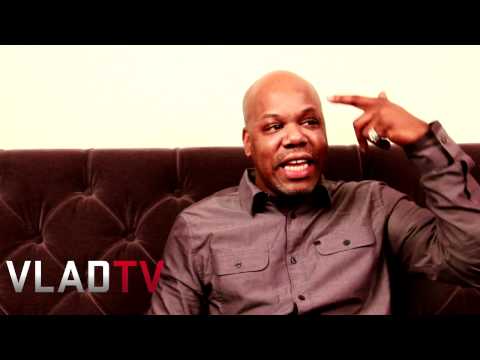 Gartner Hype Cycle →
I feel like I've seen this graphic before, but I just saw it on this AVC post on bitcoin and it struck me anew. Wondering if the same (or similar) curve is in place for social impact innovations and/or any sort of viral/sexy business model. And of course what that means in the world of social impact funding and fundraising.
5 Gifts of Being Highly Sensitive (World of... →
psychotherapy: by Therese Borchard Today I have the pleasure of interviewing Douglas Eby, M.A./Psychology, who is a writer and researcher on the psychology of creative expression, high ability and personal growth. He is creator of the Talent Development Resources series of sites (including HighlySensitive.org) at http://talentdevelop.com. I know many of you are "highly sensitive" and enjoy...
3 tags
Scale
Akira Morita of DesignKompany asked if I could write down some thoughts on scale, since I'm not available to be a panelist at tomorrow night's event. Here they are: Scale is an interesting thing - for some it is almost a holy grail while for others it is a dirty word. For the former, scale has connotations of large-scale impact, the ability to change systems and disrupt the status...
"It's 4:45 in the afternoon at Community's LA headquarters, and inside an airless..."
– How Dan Harmon Drives Himself Crazy Making Community | Magazine Great article, gave me a new sense of respect for one of the few good things to inhabit the television. (via michaelikesit) Great article, great show.
11 tags
Knismesis and Gargalesis →
bestofwikipedia: Knismesis and gargalesis are the scientific terms, coined in 1897 by psychologists G. Stanley Hall and Arthur Allin, used to describe the two types of tickling. Knismesis refers to the light, feather-like type of tickling. This type of tickling generally does not induce laughter and is often accompanied by an itching sensation. Gargalesis refers to harder, laughter-inducing...
Nominally about parenting
"Happiness as a byproduct of living your life is a great thing," Barry Schwartz, a professor of social theory at Swarthmore College, told me. "But happiness as a goal is a recipe for disaster." Lori Gottleib has a recent article in The Atlantic which is nominally about parenting, but really more about the intersection of psychology, modern American culture and the human condition. Read it at:...
5 tags
"The primary lesson I've learned over the years is that growth and success can..."
– Starbucks CEO Howard Schultz in a new interview with McKinsey in which he talks about the mistakes of paying too much attention to Wall Street's short-term demands and how the company is trying to grow in a slower, smarter way that is in line with their core value proposition. (free...
"…it's people that are nothing like you that accept you. And that is a good feeling to me…" -John Waters http://www.thefader.com/2011/03/15/interview-john-waters-on-karlheinz-weinberger/
4 tags
"Science exists, in part, in large measure, because the data taking faculties of..."
– -Neil Tyson, quoted in Discover Magazine blog from an interview on a recent episode of NOVA ScienceNow entitled "How Does the Brain Work?" I'm currently in a book group reading Douglas Hofstader's Godel Escher Bach, and between those weekly discussions and the whole IBM Watson/Jeopardy!...
2 tags
Other recent reads
In  the last couple of weeks, in addition to Bogosian's Mall, I've read several great books. Doug Dorst's Alive in Necropolis was fully satisfying on many levels. While I typically shy away from fantasy in favor of science fiction, Dorst's writing is remarkable and the type of speculative fantasy/fiction that he practices is perfect. Nominally about a cop investigating...
4 tags
Mall by Eric Bogosian
Just read the book Mall by Eric Bogosian, who I've always liked, but mostly seen in other people's work. I did see Talk Radio around 10 years ago, and it definitely made a much stronger impression than his appearances as an actor. Mall starts with a character and scene that are altogether unpleasant and had me wondering if I wanted to continue reading, or put the book down and read...
2 tags
Chuck Johnson interview in Pitchfork
I'm a big fan of maybe 10-15 musicians, and Chuck is one of them.  A big part of why I moved to the Triangle in 1995 was Spatula's "Radio Helmet" 7". So getting to read this P4k interview was pretty cool. A lot of the music theory stuff is way over my head, but i really liked this bit: Pitchfork: Why is knowing how and whyYour electronics work important and...
5 tags
unintended confusion: "social"
Studying social entrepreneurship in business school sometimes led to confusion - people unfamiliar with the term often thought it meant something about entrepreneurs that were cooperative rather than competitive.  Working up our mission statement and "what is social enterprise?" text for the Social Enterprise Network of the Triangle (SENT) website brought in more complexity as there...
1 tag
"we have a fiduciary duty to deliver them good returns i do not believe we..."
– @fredwilson in the comments on this AVC post "Does Price Matter?" So many on Wall Street and in companies are looking at maximizing shareholder value and/or returns in the short term and sacrificing the long term.  This is how we end up with financial scandals - misaligned incentives...
"Over the past six years, McKinsey has developed a map of capabilities we call..."
– An interesting study from the McKinsey Quarterly - and not what you'd expect from a traditional corporate consulting atmosphere. Worth clicking through for the entire piece - I've always found the free registration they require to be more than worthwhile.
4 tags
march experimonth 2010 - train and compete
The majority of this post has been sitting in draft form since April 4th: So a brief recap.  In march, my experimonth was pretty good.  I was sick the first and third weeks of the month, so i didn't do much training, but I did sign up for The Great Human Race - a 5K that I helped organize for the first time in Durham back when I worked at the Volunteer Center (pretty sure it was in...
"Inside every copy of Belle and Sebastian's new album Write About Love is a..."
– Very cool.  Just thinking about the project itself and what could result (at least two great books, compiling the very best and very worst of submissions) is fun. This is the kind of stuff that excites music fans (and subtly plays with the power dynamics of fandom) and makes buying not only their...
Roger Ebert's rules for telling jokes
@ebertchicago really is doing some of the best work of his life, and also has become quite adept at using twitter to highlight his back catalog (going for some deep cuts by showcasing choice movie reviews on actors' birthdays, for example).  I really enjoyed this essay from April 2009, but particularly broke up over rule #4: 4. Never explain. "See, there's this playwright...
4 tags
My thoughts on Extremely Loud and Incredibly Close
I give this book a B+ overall.  I'm going to recommend this book highly to my mother, if not buy her a copy.  It's a great book if you don't read a lot of postmodern and/or "difficult" fiction.  People who read regularly but avoid "difficult" stuff in favor of pageturners will probably still enjoy this, and people like my mom who love anything dramatic,...
"Our brains can't hold all of the data we produce, so we look for ways to offload..."
– Scott Adams Blog: Exobrain 06/23/2010 (via useum)
"Most of my married friends now have children, the rewards of which appear to be..."
– I briefly met Tim Kreider last night, and this morning my friend showed me this NYT opinion piece he wrote.  Quite good.
My Top 5 Artists (Week Ending 2010-5-9) →
Is the creative class killing itself off?
Tim O'Reilly tweeted a link to this article in Seed Magazine about Fermi's Paradox.  Very quickly, I saw it was a post about society trending towards solipsism and was reminded of Infinite Jest. Take this bit: Having real friends is so much more effort than watching Friends. Actually colonizing the galaxy would be so much harder than pretending to have done it when filming Star...
"Pandora's success can be credited to old-fashioned perseverance, its ability to..."
– from a New York Times article on Pandora
"These two schools could have strengthened one another, uniting the force and..."
– This is the conclusion of a piece by Maria Bustillos on the Awl that you should go check out, even if you skip all the stuff about art at the beginning and just look at the "table of Google searches using the phrase "I hate _________," and put in a lot of divisive-seeming haute-literary...
4 tags
My initial thoughts upon playing with Google Buzz
On first glance, I posted "seems twittery so far" and then dug a bit deeper and posted this: Okay, after playing a bit more and seeing how others are using it, I see lots of friendfeediness too. Because of gmail, I see it overcoming adoption barriers. Because of facebook, I see it overcoming the what/why/how barriers. Downside is yet one more tempting distraction in my inbox, a...
"Joshua glared up and down Whitehall, at the happy people going about their dress..."
– After fitful stops and starts in the first hundred pages, I blew through the middle section of Zadie Smith's White Teeth.  I've forced myself to slow down and savor the final 100 pages, and the above bit from p.412 is one of the many nuggets that I love.
3 tags
"WSJ: You've described how writing your first novel in the 1960s was a..."
– This is from a great interview in the Wall Street Journal (via @mattbucher)
2 tags
Experimonth 2010 - the schedule
Having the remaining 11 months chosen, I ended up putting a good deal of thought into ordering these experiments.  Some things, like working on a creative project for 2 hours a day, mapped easily onto other things that I already wanted to do.  Others seemed to match to a particular time of year.  I also wanted to take advantage of automaticity - research shows that after 66 days something is as...
2 tags
in no particular order
so i  was going to make this pretty, but it's been sitting in draft form for nearly two weeks, so I'll just post it as is.  this tells you how i used my votes for experimonth 2010 these 5 definitely made it in, with all getting more than 15 votes: http://experimonth2.uservoice.com/forums/35331-general/suggestions/419040-no-internet-tv-iphone-electronic-media-after-9-pm?ref=title ...
3 tags
carillon
Reading Zadie Smith's book White Teeth, I came across the word carillon and the wikipedia entry shows it to be pretty freaking cool (emphasis mine): A carillon is a musical instrument that is usually housed in a free-standing bell tower, or the belfry of a church or other municipal building. The instrument consists of at least 23 cast bronze cup-shaped bells, which are played serially to...
4 tags
Snow Crash by Neal Stephenson
"Hiro scans it briefly to see if any of his friends are in there, but it's mostly parasites and has-beens. Most of the people Hiro knows are will-bes or wannabes." I know I'm late to the party, but wow am I loving this book. The passage above and "condensing fact from the vapor of nuance" to describe reading facial expressions are just two of my favorite...